Adjusted Trial Balance Problems and Solutions
Problem 1:
An inexperienced book-keeper has drawn up an Incorrect and Unadjusted Trial Balance, You are required to Correct Trial Balance, Pass Adjusting Entries and then prepare Adjusted Trial Balance: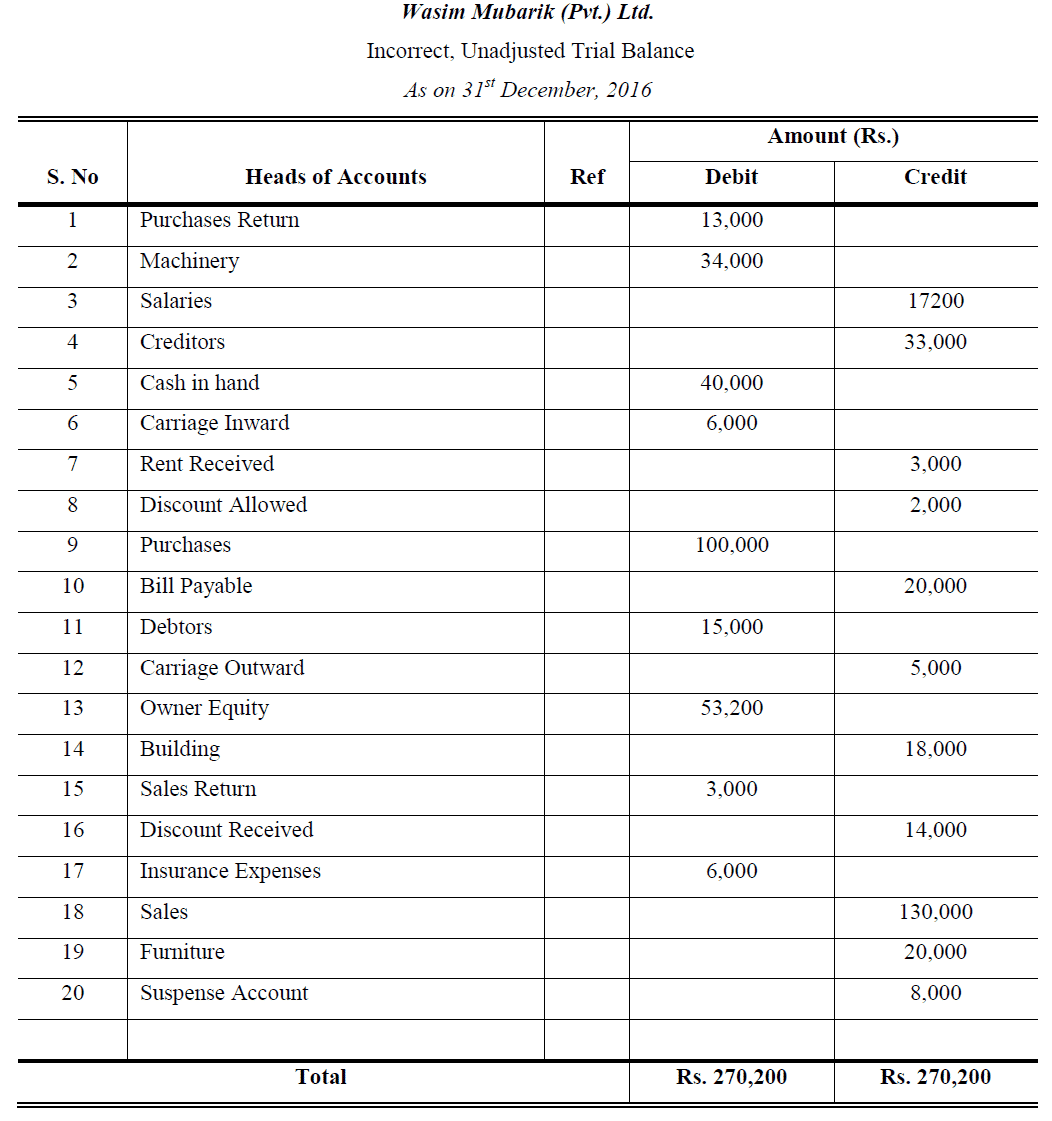 Adjustments:
1. Salary Payable on December 31, 2016 is Rs. 1,500
2. Depreciation on Furniture charged to 10% by cost method
3. Inventory on hand on December is Rs. 60,000
4. 30,000 of Sales Account is unearned
Solution 1: Unadjusted Trial Balance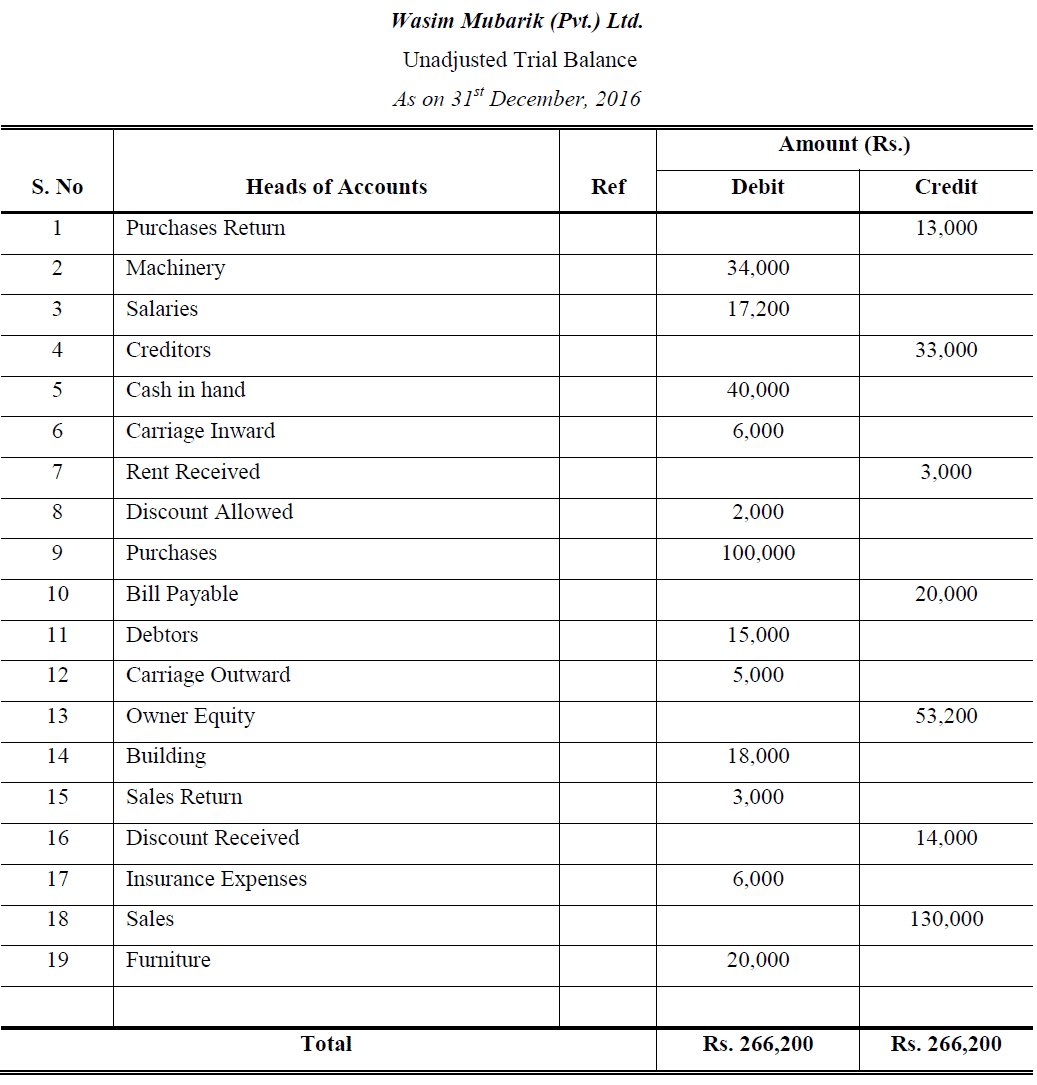 Solution 2: Adjusted Entries
Solution 3: Adjusted Trial Balance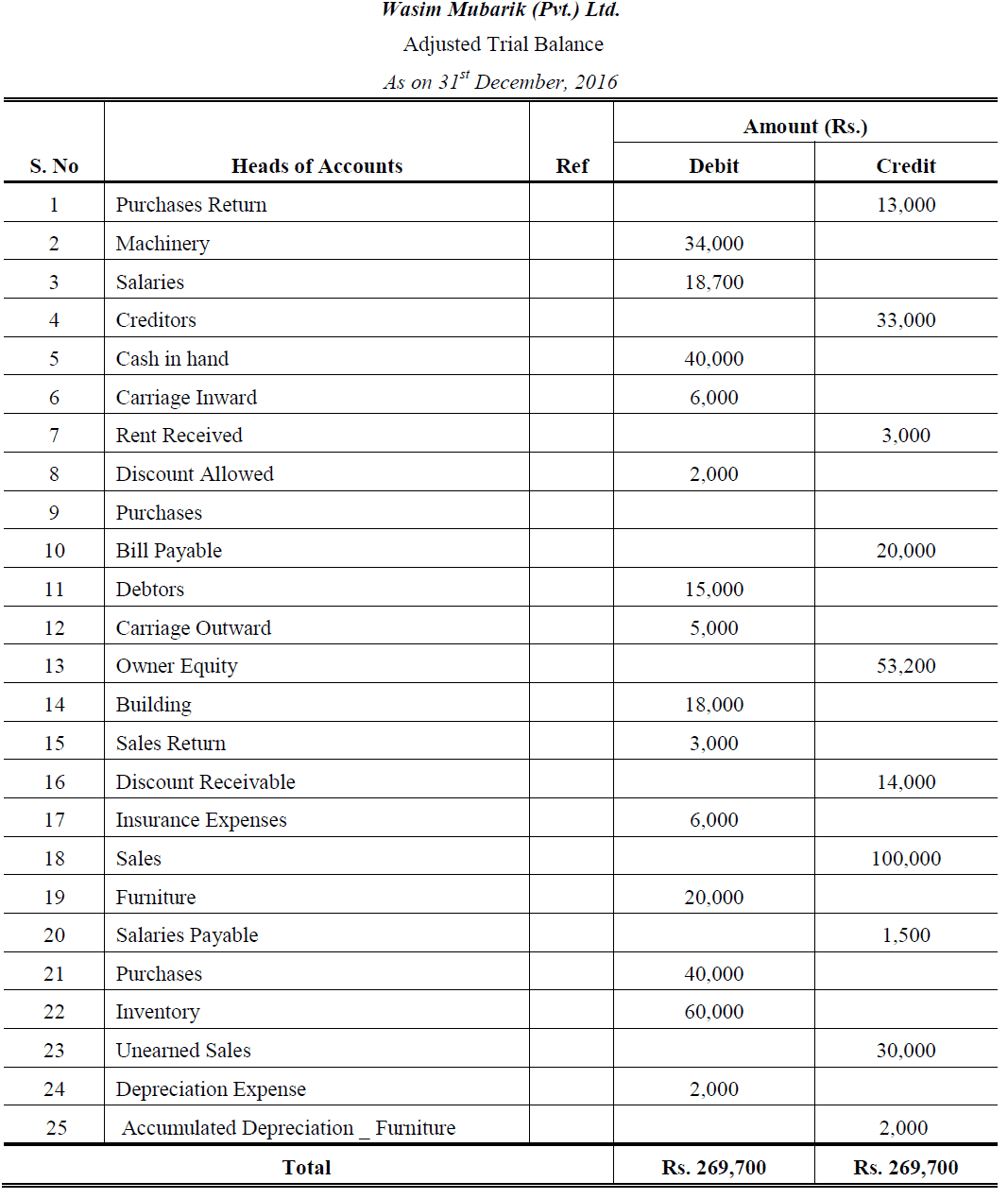 References
Ramchandran, N., & Kakani, R. K. (2007). Financial Accounting for Management. (2nd, Ed.) New Delhi: Tata McGraw Hill.
Sehgal, A., & Sehgal, D. (n.d.). Advanced Accountancy (Vol. I & II). New Delhi: Taxmann Publication Pvt. Ltd.
Shukla, M. C., Grewal, T. S., & Gupta, S. C. (2008). Advanced Accountancy (Vol. I & II). New Delhi: S Chand & Co.
Weygandt, J. J., Kimmel, P. D., & Kieso, D. E. (2012). Accounting Principles (10th ed.). Hoboken: John Wiley & Sons, Inc.
Williams, M., & Bettner, H. (1999). Accounting (The basic for business decisions). (11th, Ed.) USA: Irwin McGraw- Hill.