3. Profit and Loss Account
After calculating the gross profit or gross loss the next step is to prepare the profit and loss account. To earn net profit a trader has to incur many expenses apart from those spent for purchases and manufacturing of goods. If such expenses are less than gross profit, the result will be net profit. When total of all these expenses are more than gross profit the result will be net loss.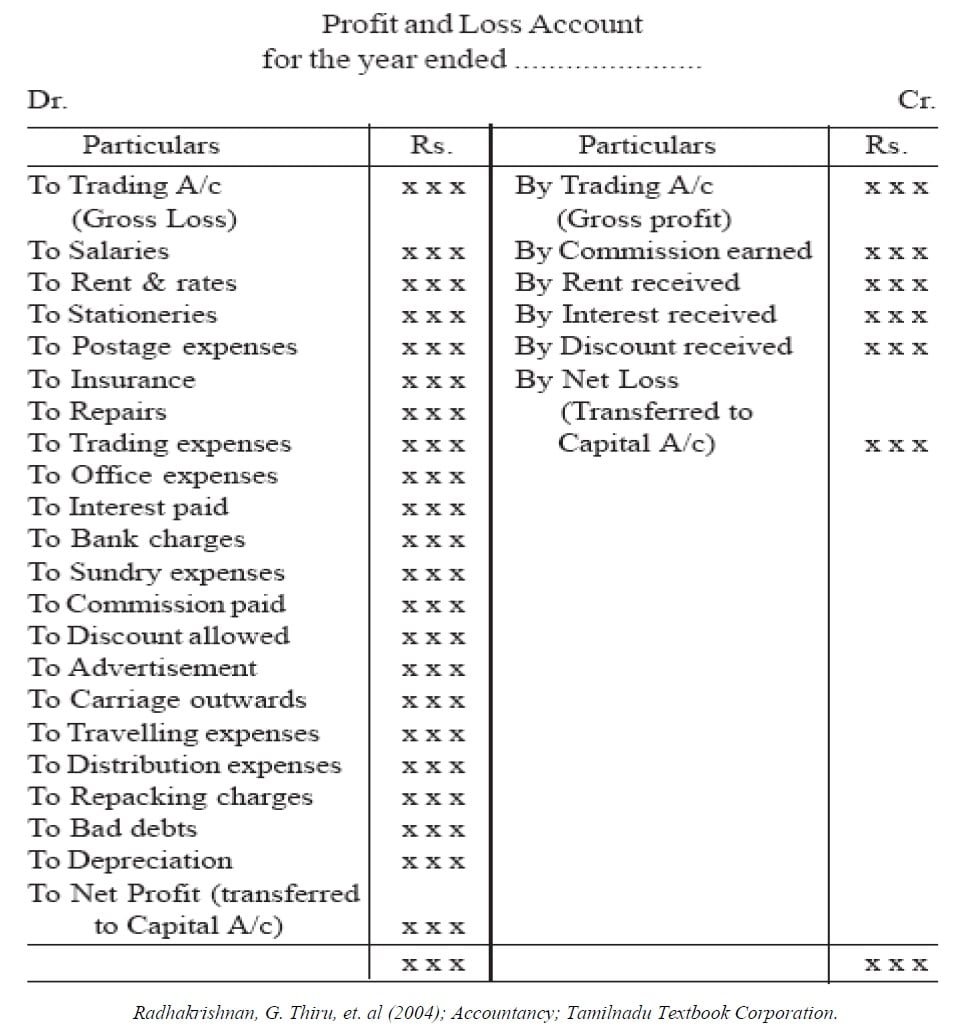 Example 2:
Prepare Profit and Loss Account, from the following balances of Precious Ltd. for the year ending 31.03.2018:
Office rent Rs. 30,000 Salaries Rs. 80,000
Printing expenses Rs. 2,000 Stationeries Rs. 3,000
Tax, Insurance Rs. 4,000 Discount allowed Rs. 6,000
Advertisement Rs. 36,000 Travelling expenses Rs. 26,000
Gross Profit Rs. 250,000 Discount received Rs. 4,000
Solution:
4. Balance Sheet
Balance sheet is prepared by taking up all personal accounts and real accounts (assets and properties) together with the net result obtained from profit and loss account. On the left hand side of the statement, the liabilities and capital are shown. On the right hand side, all the assets are shown. Balance sheet is not an account but it is a statement prepared from the ledger balances. Balance sheet is defined as 'a statement which sets out the assets and liabilities of a business firm and which serves to ascertain the financial position of the same on any particular date'.