Adjusted Trial Balance Example
An inexperienced book-keeper has drawn up an Incorrect and Unadjusted Trial Balance, You are required to Correct Trial Balance, Pass Adjusting Entries and then prepare Adjusted Trial Balance.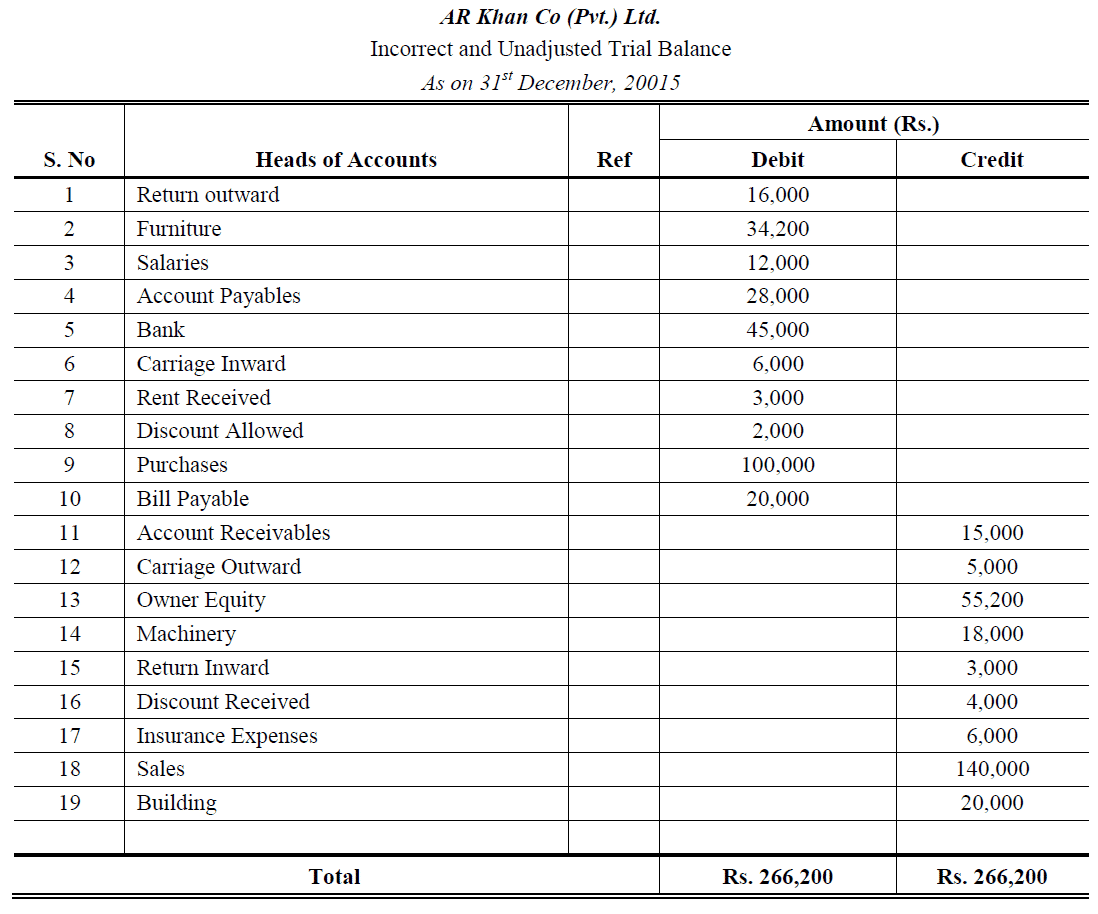 Adjustments:
Rent received includes a deposit of Rs. 1,000 refundable to shop-keeper when the premises are vacated (Credit Unearned rent).
Out Standing Salary of manager on December 31, 2015 is Rs. 1,500.
Inventory in the shop on December 31, is Rs. 60,000.
Insurance Expense for the period July 1, 2015 to June 30, 2016.
Solution 1: Corrected Trial Balance
Solution 2: Adjusted Entries
Solution 3: Adjusted Trial Balance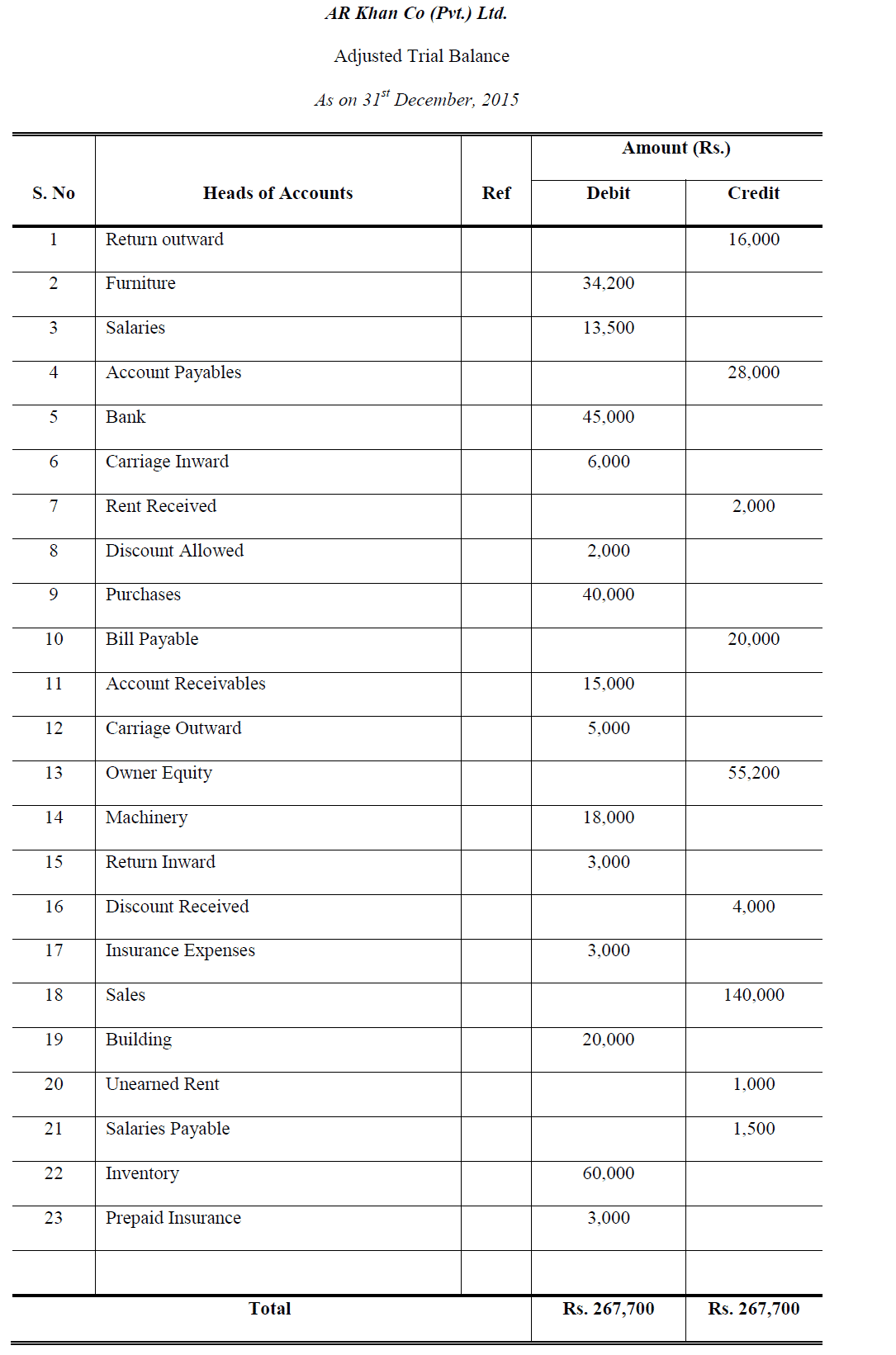 >>> More Resource Adjusted Trial Balance Problems and Solutions